Welcome to the Freelance Field Guide!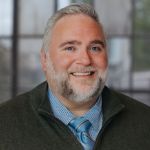 You can't have too many revenue streams, and this site is all about how to make money freelancing.
Things have been wild since 2020 turned the world on its head. When lockdowns began, companies began closing, and some employees were deemed non-essential, it was clear that having a single source of income was a scary place to be.
That's why I created this website: to give you another path to extra income. It could be to:
Add much-needed cash to a tight budget
Augment the money you get from your job
Start a new business that grows beyond your wildest dreams.
You'll be amazed at what's possible.
And if you're already a freelancer, I'm not leaving you out in the cold.
As this site grows, it will contain articles, resources, and training drawn from my nearly 10 years as a freelancer and business owner. You'll discover how to find clients you love, sell without feeling sleazy (even if you're an introvert), and expand your freelance business so you don't have to do all the work yourself.
So peruse the site and let's get those extra income streams rolling.